Established in 2003, iConcept has grown as e-commerce website design and development agency in Hampshire. Our search engine optimisation and website design have also grown. As a web design agency with a marketing background, we've recognised the growth of competition within the sector and how website design and functionality are paramount to the success of any e-commerce platform.
All the websites we create are designed with Search Engine Optimisation (SEO) and our front-end developers will make suggestions to help increase the user experience of your online store/online shop.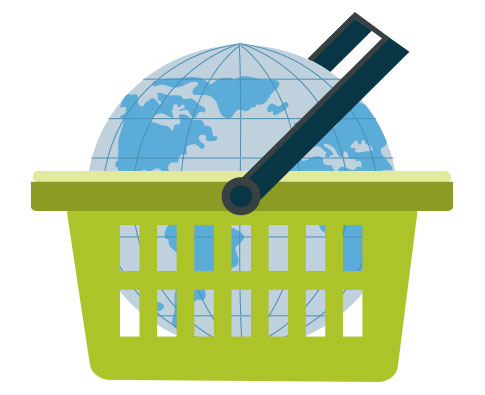 Bespoke Website Design Agency in Hampshire
Our bespoke web design service ensures user-friendly and designed sites to fit the needs of each business, crucially ensuring your online shopping experience are search engine friendly.
Beginning with the brief, we'll work with the client to gain insight into their business and will research the market and find out what competitors are doing and what we can do better.
Why Would You Need A Bespoke Website?
Being a bespoke web design & development agency in Hampshire, we are the experts in building websites that aren't run of the mill style designs. Some examples are:
Brochure websites - If you just want a website that's there as a reference, contains your brand, your services, and products but needs little or no SEO.
CRM websites - If those off-the-shelf solutions don't quite do what you need or in a lot of cases, do way too much for what your needs, we can design and build simple customised CRMs tailored to how companies work.
Production workflow websites - We have built recruitment systems for accountants and recruiters that follow the client's unique way of working to pipeline students and applicants through various tests and stages.
Unique integration websites - You may have some unique software that needs to get integrated in a certain way. For example, you may use Infusionsoft with a unique database layout that will require your contact forms or orders to be added via your website. We can do this.
Social Media - Your social media sources need to be integrated within your website.
e-commerce Website Design & Development in Hampshire
Using a combination of website design and marketing expertise, iConcept can manage all aspects of your e-commerce website design and strategy. Aided by analytics software and the latest design technology, we can map out your businesses marketing strategy, develop your brand and build an e-commerce website that ultimately creates sales, conversions and generates ROI.
With that research, we'll design and build an e-commerce website that has a positive user experience, gives the correct sense and scope of the business, can be used across all devices as well as being compatible with all leading payment gateways, including PayPal, Stripe and Worldpay.
Benefits Of e-commerce Website Design
A bespoke site is built with up-to-date coding standards to ensure a sufficient page-loading speed and compatibility across a wide range of devices, including smartphones and tablets.
A bespoke e-commerce website designed and built by a team of experts is created from the start with the clients brand identity at the forefront. Each page will be crafted with an in-depth understanding of colours, typography and graphics to bring aesthetically pleasing usability across the entire site.
Depending on project specifications, with a bespoke website you have the benefit of a whole team skilled in all areas of website design and marketing to keep your website up-to-date and fully functional.
Whatever your specific requirements are around website development, we are here to help. We develop responsive websites that ignite your business with customer-centric strategies. Add to this, our website hosting provides the latest security for your online presence.
Get in touch to see what we can do for your e-commerce strategy: iConcept, web design Hampshire.