Are You Ready?
Is your branding consistent across your digital marketing channels? Have you defined your marketing goals for the year ahead? Have you identified your target audience, analysed your competition, or set yourself up on Google Ads to make sure your customers see you first?
If questions like these fill you with dread, you're not alone. Many businesses don't have a future-ready marketing strategy, despite the fact evidence suggests ..
'marketers with a plan or strategy are 319% more likely to report success in their marketing campaigns'*.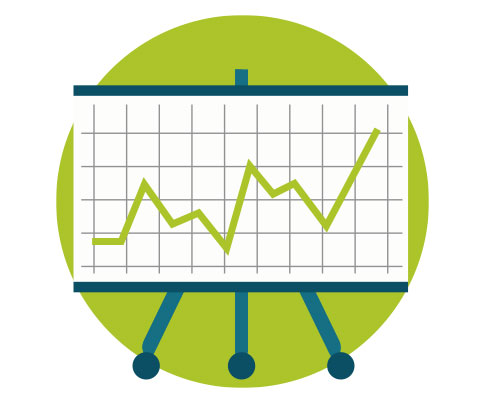 Do I Need To Hire A Marketing Agency?
Not necessarily. There are plenty of books and online tutorials to help you put together your own marketing strategy, but wait…
Do you have the time? You run a business. Marketing is important, but other jobs are important too, and your free time is precious.
Do you have the confidence? You've worked hard to build up your business. You want to see it grow, but you're not a natural marketer. Do you have the confidence to learn a whole new skill and then implement a strategy that could potentially lose your business money?
It's Your Choice
Whether you go it alone or not is up to you. But if you choose iConcept as your marketing strategy agency, all the worry and stress will be taken away. You get a team of digital marketing and design experts with nearly two decades of experience using the latest techniques and technology, to guide you through the confusion and devise a marketing strategy that will:
help you define clear goals
engage new customers
accelerate growth and increase your sales.
But I've Never Used A Marketing Agency Before
Then you've come to the right place. At iConcept we pride ourselves on our friendly and welcoming, jargon-free approach to marketing. We won't baffle you or intimidate you with technical terms or complex Venn diagrams. We'll simply take you through everything step by step, in the clearest way possible, and if there's anything you don't understand, we'll be happy to explain it.
What Is iConcepts Initial Consultation Process?
For the first consultation, we'll ask questions about your business, such as - what sort of products or services you're offering or how you want your brand to connect with your customers on your web pages.
Then we'll ask about your business goals. You may be thinking about expansion or moving into e-commerce, or perhaps you're considering adopting a cloud-based model and want to know the best way to go about it. Whatever your goals, let us know and we can see if they're viable and find the best way to achieve them.
Next, we might discuss your current strategy - see what you already have in place and whether it's working. It might require a slight rework or an entirely new direction. Whatever the prognosis, we'll be frank and upfront.
We'll also ask you what your expectations are of us. We think you'll be impressed with the products and strategies we offer, as well as the creativity and expertise we bring to the table, but we're also honest, so we won't promise what we can't deliver.
Then It's Down To Us
Initial meeting over, we'll get to work on a strategy that's best for your business. We might want to address your online presence by setting up a PPC (pay per click) ad to enhance your internet marketing strategy, or improve your website performance, to ensure new and existing customers are getting the best experience and move you up the Google ranks.
Other suggestions could include an email or video campaign or perhaps an offline strategy such as creating new brochures or printing up some leaflets. Whichever solution we come up with, you can be sure it'll be the most cost-efficient approach for your business to reach its goals and continue to thrive well into the future.
A Few Reasons To Choose iConcept as your Marketing Strategy Agency in Hampshire
To help you get to know us a little better, we've listed some of the services we provide to give you a few reasons why iConcept is the digital marketing strategy agency in Hampshire for your complete marketing strategy.
iConcept is a full-service agency: With iConcept, everything you need to create a strategy that adapts to meet new marketing opportunities and changing customer trends can be found at our Farnborough office and design suite.
We design and build bespoke e-commerce websites: If your strategy includes an e-commerce website, we can build it to the smallest detail. We'll make sure it's easy to navigate and has an easy-to-find payment icon that gives your customers a choice of ways to pay.
We can help you rank high in search engines: With a keen eye on the latest search engine trends, we keep your SEO strategy current and make sure organic traffic keeps visiting your site, no matter how many algorithm updates Google throws at it.
We offer a complete video production service: iConcept has a team of award-winning filmmakers and digital marketing experts to create a spectacular video that could attract likes and shares across your social media channels as well as reach out to valuable leads.
We're experts in creative graphic design: Whether it's for your direct marketing campaign, branding or advertising, engaging design is at the heart of all great marketing strategies. Our skilled team of graphic designers can design your logo and your entire brand identity while ensuring it's consistent across all your online and offline content - from your website through to your stationery and workwear.
Get in touch now and see how iConcept can help with all your marketing strategy needs.
*CoSchedule survey