Website Design - What Is A Good Web Design Process?
Our goal is to set your business apart from the crowd.
Being a professional web design agency in Hampshire, we design and develop unique and engaging business websites using a combination of wonderful design and the latest technology. We develop creative work with detailed analysis of visitor data that captures your customer's online journey.
Our web design expertise has included:
management systems
bespoke content management systems
small business website design
corporate web design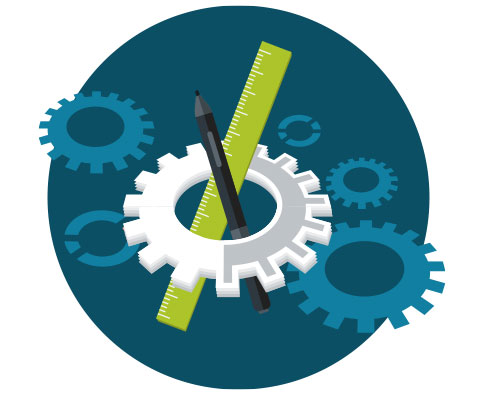 You Say, We Develop
iConcept is a web development agency in Farnborough, Hampshire, with a team of technically outstanding and creatively rich experts who design informative, attractive and functional websites to champion your business in an engaging way.
Whatever your specific requirements are around website development, we can help. We develop responsive websites that link your business with customer-centric strategies to get the best results across all platforms.
When building websites, you need a wide range of programming languages and systems, and our back and front end web developers in Hampshire speak them all, including:
PHP
WordPress
Laravel
Joomla
Drupal
Magento/Shopify
MYSQL
Server side development/Server build
Client side, UX/user experience design
Search engine integration.
Design Service
Our graphic design experience ensures your website can be tailored to fit with your branding. We know how important it is to have your brand reflected through all brand elements like your logo, colours and the font shape and style.
We use a variety of tools to do this from Adobe Indesign, Adobe XD to flowcharting tools like Pencil backed up with SEO and search engine tools.
Your Success Is Our Success
We believe in working together with our clients and to meet their business objectives with a partnership approach.
Our team reviews and updates your websites regularly to keep you ahead of the competition, while also thinking about other ways to promote your brand through social media and advertising.
User-Friendly, Creative Work
We build our websites to work across all devices including phones, iPads and laptops, and embed into them useful tools to better engage and track your customer's journey. By understanding your organisation in detail, we can unlock the values unique to your business to help your customers know who you are and them keep coming back.
The Type Of Companies We Work With
We, the web design experts in Hampshire currently work with the following types of companies:
Accountants
Corporates
International sporting institutions
International corporates
Charities
Design agencies
Commerce
Local businesses.
Every one of our clients - from the small local one-person setup to large corporate organisations - is important to us. Its a professional courtesy and personal culture of iConcept to treat our customers equally - no matter what their size. We love to help organisations shine and grow. And perhaps if you like what we do, you'll help us grow too.
Come and see us in Farnborough, email or use the chat to say Hi. iConcept website design Hampshire, your personal website design agency of choice.