Pro copywriting transforms businesses
When it comes to social media marketing, people generally think of Facebook, Twitter, etc. But there are many other options too like LinkedIn, Pinterest and Instagram. These are especially useful when it comes to promoting your products and related services.
With our social media marketing services we can put your company in a better position.
We will build up your brand across all social media channels and develop a two-way conversation between you and your customers.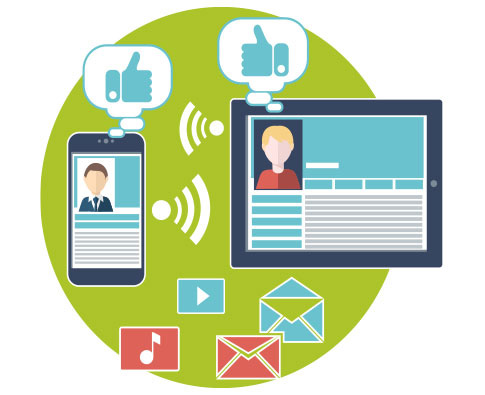 Custom-Tailored Social Media Plans
We monitor market trends and activity across social media platforms. We tailor marketing plans and strategies to fit each platform, and manage company profiles across these platforms to suit the audience.
Creating an accurate Social Media Strategy for your Brand
Our social media marketing strategies can help you optimise the best channels for engaging customers, promoting and selling your products and services on different platforms.
We use social media to make it useful for all sizes and kinds of businesses, and create targeted strategies to suit each sector for maximum results.
Analysing Data, Optimising Brand Promotion
We plan for performance and content promotion. Whether you want to promote your brand on Facebook, Twitter, Pinterest, Instagram or any other social media platform, we will be able to help. We audit the social media response to make changes to the branding approach if your brand needs enhanced results.
If you would like to explore how our social media marketing agency in Hampshire can benefit your business, get in contact with us for a free chat.