Bespoke CRM Software
iConcept's bespoke Accountancy Recruitment System enables organisations to easily compete in the ultra-competitive world of accountancy recruitment. With a range of features, such as sourcing top talent and automating candidate relationships, our web-based system is flexible to suit your needs and can be accessed from anywhere and at any time.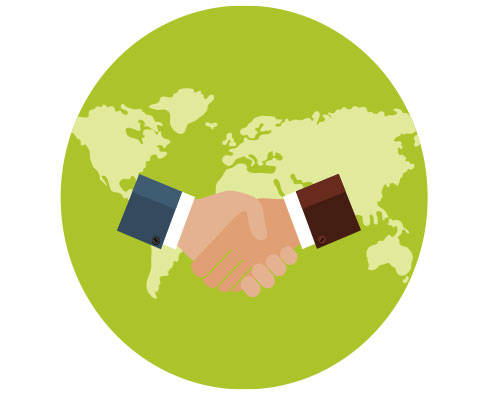 Why CRM for accountancy recruitment?
'There are over 164,000 students in the UK and ROI and over 576,000 worldwide. Student numbers in the UK and ROI increased by 0.7% and 2.9% worldwide from 2015 to 2016' - FRC (Financial Reporting Council)
Student numbers continue to grow. With many students progressing through the accountancy training schemes (ACA, ACCA and AAT), traditional methods of logging applicants, such as spreadsheets or basic tracking systems, have become outdated and inefficient. Spreadsheets are static and impersonal, and time intensive.
A recruitment CRM system removes the need for spreadsheets and time-consuming data entry by automatically logging and subdividing candidate information. This process can give a far deeper understanding of the candidate and frees up the recruiter to build face to face, positive relationships with present and future candidates.
So why choose iConcept?
As an innovative, digital design agency we recognised the unique challenges faced within accountancy recruitment so created a bespoke CRM system focused solely on the accountancy recruitment process. Our system can:
source and nurture talent
screen CVs to define where particular candidates are most suited
show the stages reached in ACA, ACCA and AAT training schemes
show whether candidates have been interviewed and whether they've accepted
send personalised messages and emails to build candidate relationships
set up video interviews and log the outcome
analyse recruiters performance
make information instantly accessible across your organisation.
And because our system is web-based and built by us, it's:
easy to set up
low cost
accessible whenever and wherever it's required
adaptable to suit your organisations exact needs.
So if you're in the accountancy recruitment sector and are wanting an efficient and flexible data system, give iConcept a call today to arrange a demonstration.