The Lightweight Solution
Do you need to showcase your brand? Are you worried about the cost of having your design printed onto exhibition stands? And what about logistics? Getting heavy displays to the exhibition hall, added to the extra time needed to set up before beginning your pitch could be time-consuming and costly.
If this sounds like the worries you're having, iConcept has the perfect solution.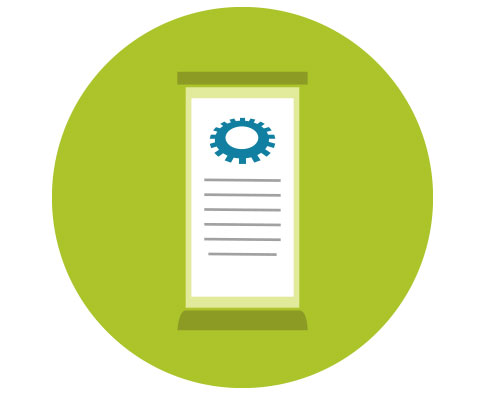 Ready To Go As Soon As You Arrive
With our range of various lightweight, easy-to-assemble exhibition stands, including pop-up stands, roller banners and pop-up towers, you can put up a stunning display in minutes. 
Whether it's a trade fair, a product launch or your shop's window, our stands can be used almost anywhere you need brand awareness. Printed with your individual design, they're collapsible, durable, easy to transport and require minimum effort to set up, allowing you more time to engage with your target audience and get on with your pitch.
We also create brand green screens for interactive video calls and screening.
Design Ideas At Competitive Prices
All our designs are cost-effective and can be adapted to your exact needs. Some of the many possibilities are:
a single stand for a contemporary and vibrant promotion in a shop window
an assortment of various sized stands, designed and arranged to create a dazzling exhibition display
a bespoke shell scheme, created to fit the specific exhibition space you've been allocated.
From the food and beverage industry to deep sea mining or boutique fashion, whichever industry you work in or creative exhibition stand you've envisaged, iConcept's talented team of graphic designers can help bring your vision to life at a highly competitive price.
From Design Brief To Masterpiece
Whether you have a clearly defined brief or just a basic idea, our friendly and creative team will ask you the right questions to come up with the precise effect you want to create. Then, using the latest design software, your design can be adapted to fit the exhibition stand/s of your choice.
Below is a list of the versatile and stylish exhibition stands we supply.
Pull-up roller banners: Great for shop floor displays.
Wide roller banners: 3 metres tall and 2 metres wide for that extra-large promo.
Premium roller banners: A sleek design for a smart showroom display.
Chroma key green screen: Ideal for live-screening and video calls.
Clear protective roller banners: Helps to prevent the spread of germs in sanitised areas.
Talent roller banners: With an almost floor-level base, these banners create a clean, minimalist display.
Style roller banners: Designed with an anti-crease mechanism, making it easy to transport from one exhibition to the next.
Literature stands: Come in a range of sizes to clearly display your leaflets and brochures.
Fabric displays: Washable and crease-free, choose either a straight or curved design.
Pop-up towers: A show-stopper that's over two metres tall and has a collapsible frame.
Pop-up exhibition displays: Large, curved display with spotlights - easy to set up and comes in a range of sizes.
Note: We also build stands that may not be on the list. If you don't see what you're looking for, get in touch to see what we can do.
The Final Part
Once you're happy with your designs and you've selected the type of stand/s you'd like, you can leave it to us. We'll get the designs prepared, arrange the printing and deliver the completed product to your door in plenty of time for the exhibition.
Get in touch with iConcept for the exhibition stand design you've been looking for.